Photos of Minuteman III ICBM Launch Control Facility November 1
This facility, desigated November 1, is located 1 1/2 miles North of New Raymer & State Highway 14, New Raymet, Weld Country, CO.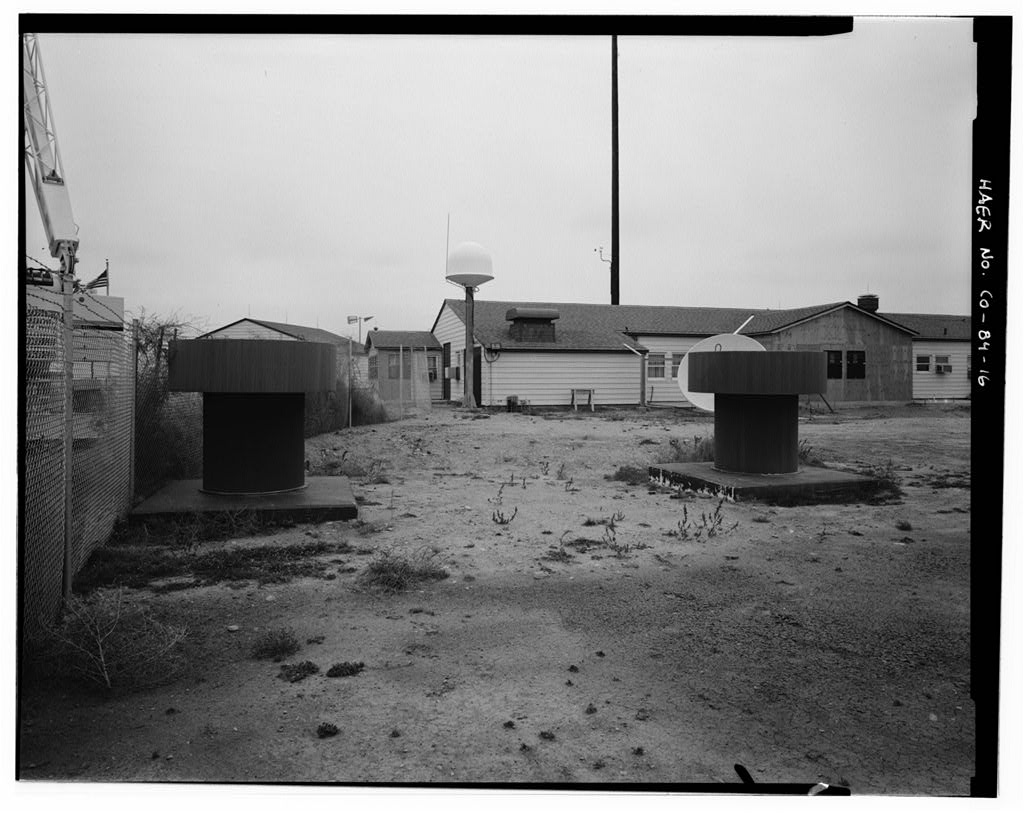 FOREGROUND (LEFT TO RIGHT) EXHAUST AND INTAKE DUCTS. SOUTH SIDE AND WEST FRONT OF LAUNCH CONTROL SUPPORT BUILDING IN BACKGROUND. VIEW TO NORTH.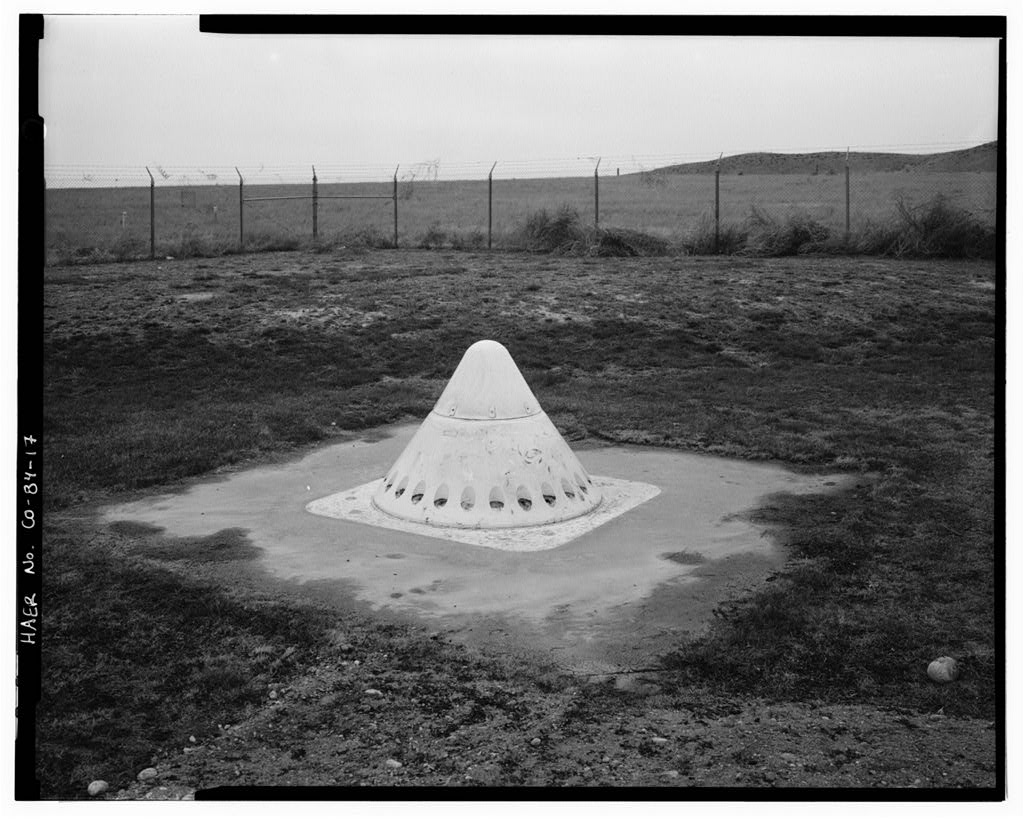 HARDENED ULTRA-HIGH-FREQUENCY ANTENNA. VIEW TO NORTHEAST.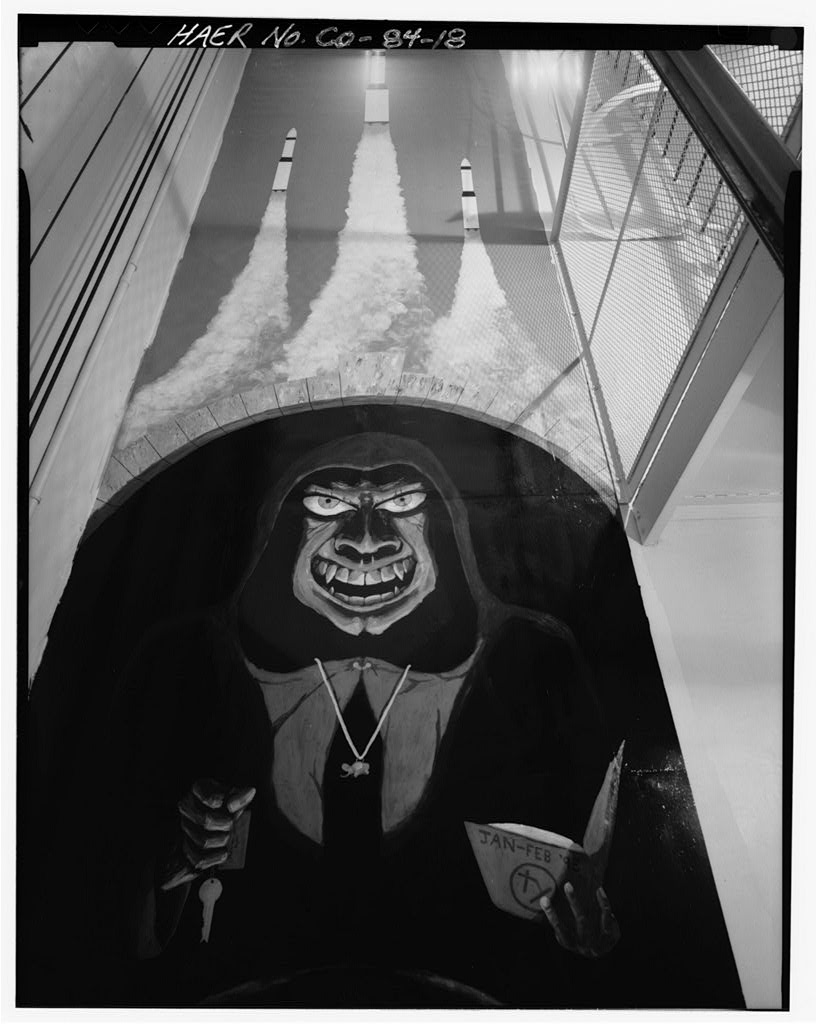 LAUNCH CONTROL SUPPORT BUILDING. 'MISSILE ART' MURAL PAINTED ON INTERIOR WALL OF ELEVATOR SHAFT. VIEW TO EAST.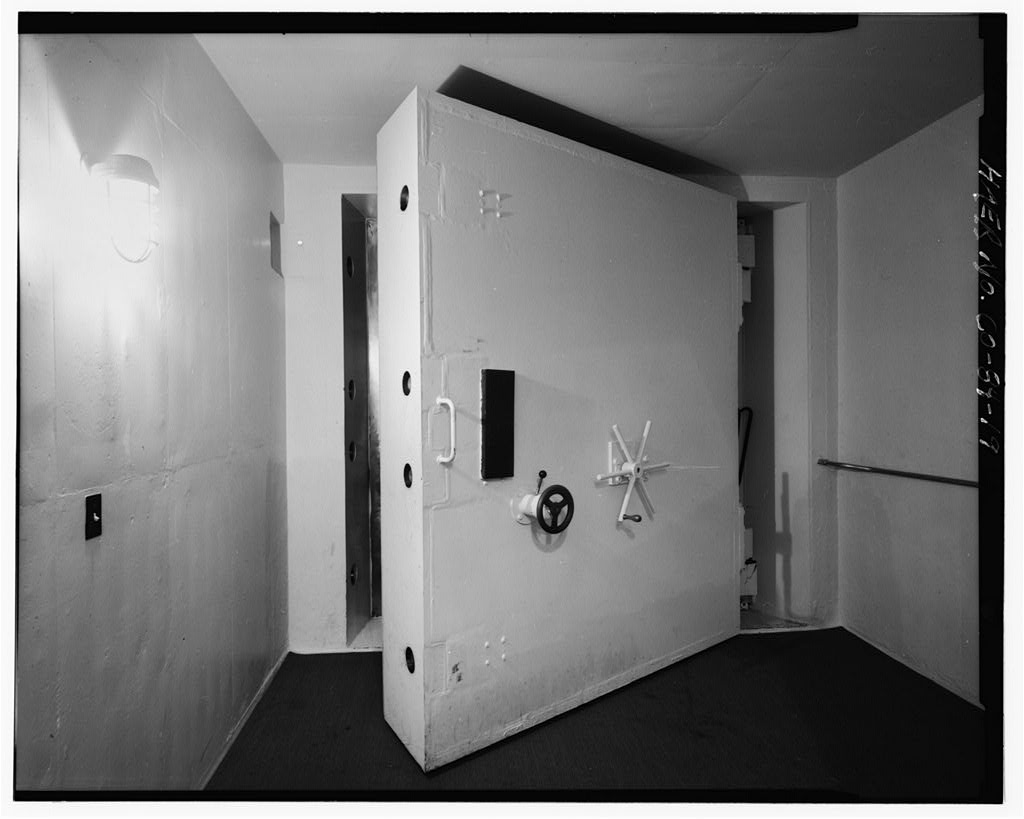 TUNNEL JUNCTION VESTIBULE. BLAST DOOR. VIEW TO WEST.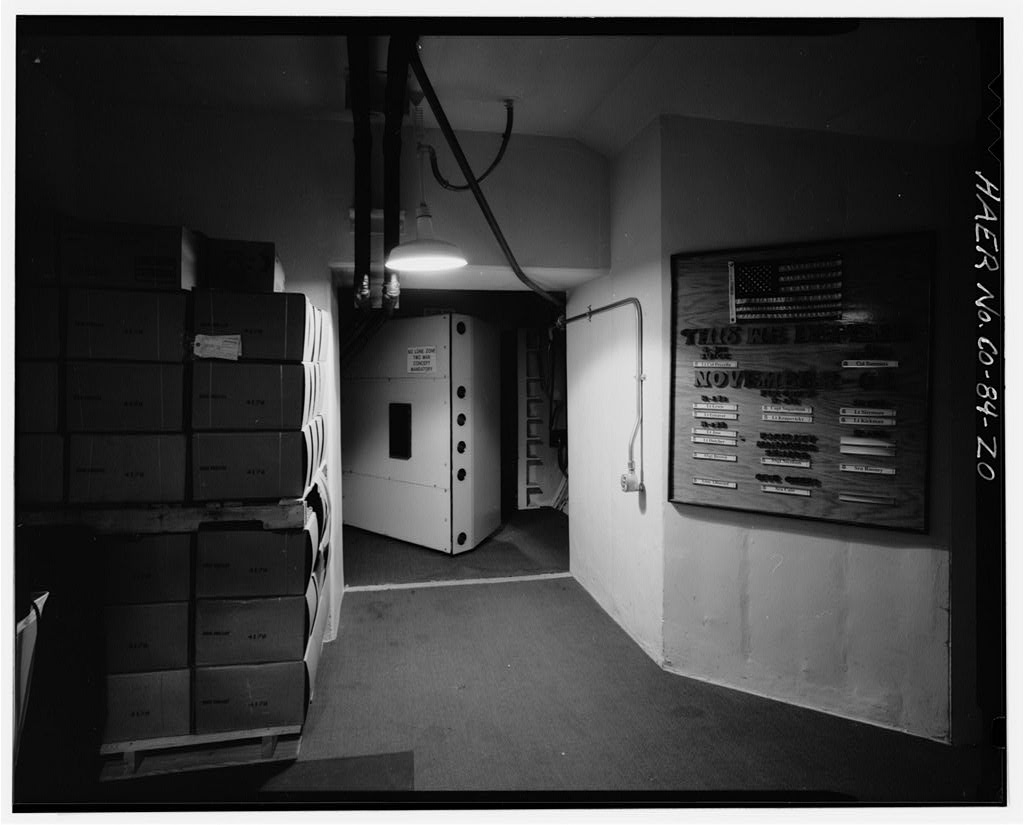 TUNNEL JUNCTION. STACKED EMERGENCY FOOD RATIONS AT LEFT. LAUNCH CONTROL CAPSULE BLAST DOOR AT CENTER. VIEW TO NORTHEAST.