Nike Missile Site BO-38 Hingham
Location
IFC- 1.5 miles SE of town center Leavitt Street/ Turkey Hill Lane. Site was on top of Turkey Hill. From Hingham Center follow Main Street to East Street (Rte 228- RTE 128 in Nike days!). Take left on East Street. At town libraryl bear right onto Leavitt Street. Bear left onto Turkey Hill Lane and follow to end.
Launcher Area- Cohasset, Crocker Lane off Cushing Highway. Site was located on Scituate Hill. From Hingham Center take North Street to Cushing Highway south. Crocker Lane is on left after crossing into Cohasset.
Dates of Operation
1956-1961
Weapons Systems & Missile Load
Nike Ajax / 30 (10 per launcher section) 12 mounted on launchers (4 per launcher section)
Missile Magazines/ Launcher Sections
3 Magazines.
1 type "B", 2 Ajax .
History
Nike-Ajax site Apr 56- Feb 63 Active Army Apr 56- Dec 61; Site was former Hingham-CohasettNaval Ammunition Depot Annex which provided back-up storage for the main depot located several miles north in Hingham. The Annex was established in 1941-43 and was given to the Army by the Navy in 1961. In 1967 part was given to the state to establish Wompatuck State Park and part was set aside as an Army Reserve center. In 1986 all remaining property except part under EPA requirements, was given by the Army to the state.
Site Status
IFC- Formerly farmer's fields and riding stables,Turkey Hill has been since 1997 a park owned by the towns of hingham and Cohasset and the Trustees of Reservations. Only one building from the Nike era still remains, a future visoitors center. Two new radio towers crown the hilltop where the Nike radars once stood. the hill commands a view of Boston Harbor and Massachusetts Bay. Launcher- Admin Area- is a highway maintenance facility with most buildings intact and still in use.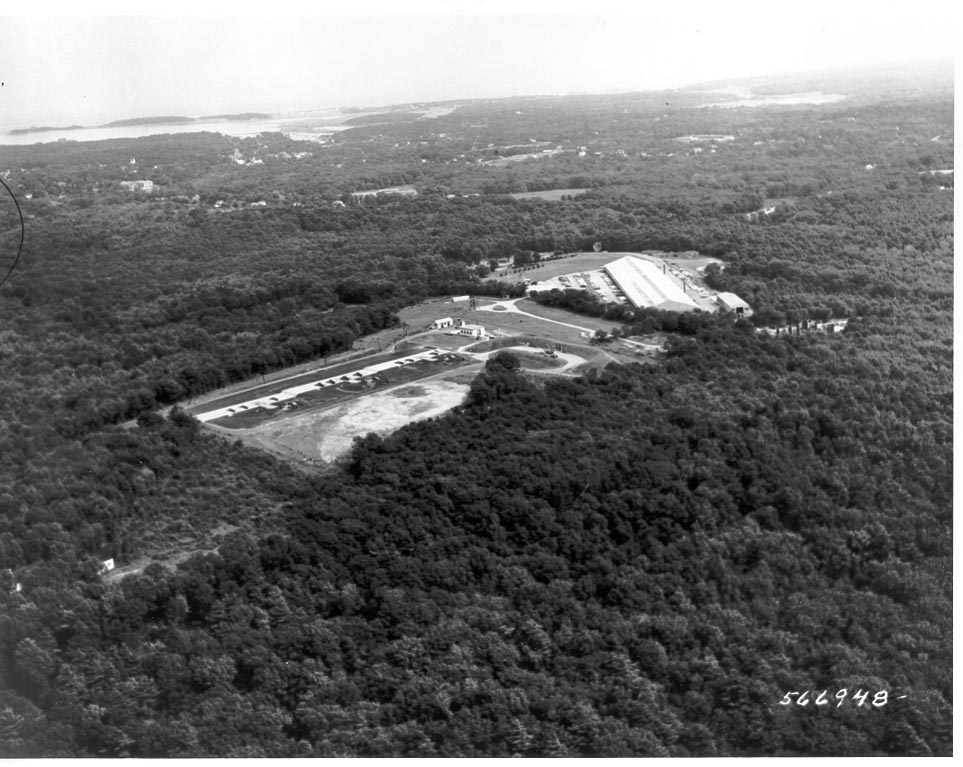 Cohasset Launcher Area 8/12/1959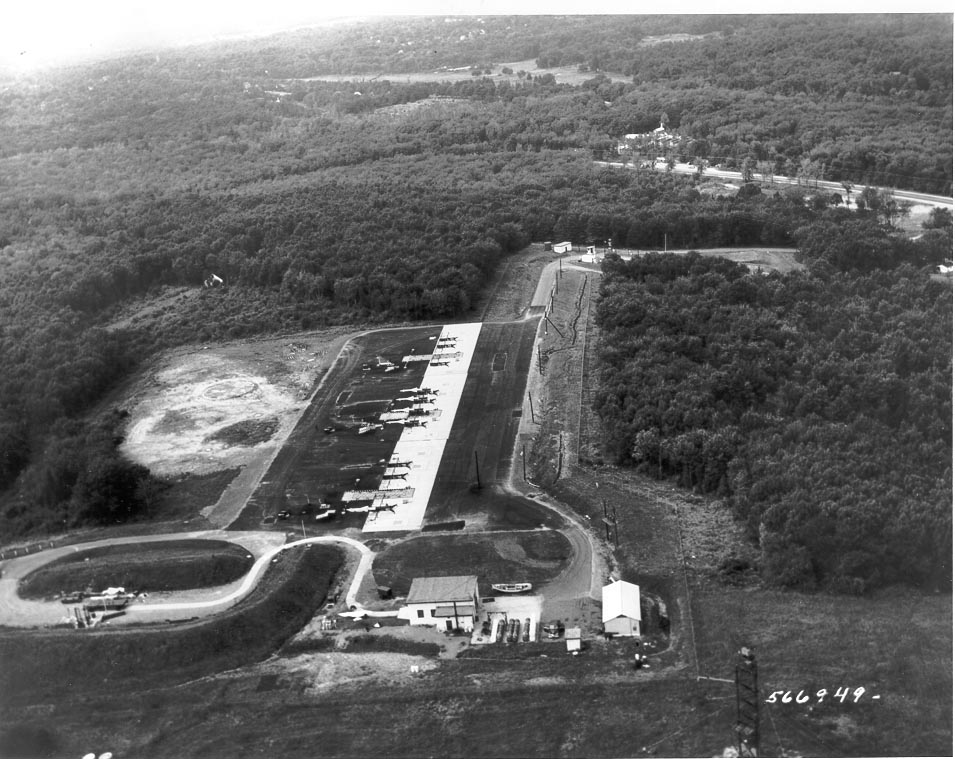 Cohasset Launcher Area 8/12/1959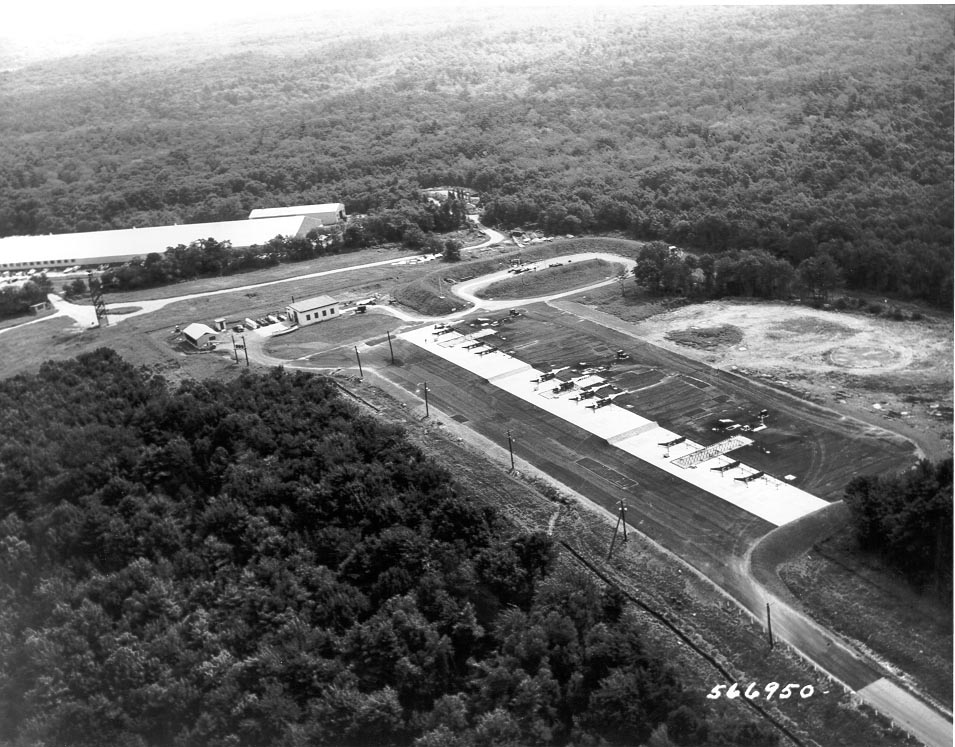 Cohasset Launcher Area 8/12/1959