Nike Missile Base SF-91, California
This site, located on Angel Island outside San Francisco, was opened in 1955. The IFC (radar) area was located at the top of Mount Livermore, the highest point on the island. All that is left of the IFC is one building, some concrete radar pads, a redwood water tank and some cables sticking out of the ground. The administration area was located at Ft McDowell which was an Army base opened before W.W.I. The Fort was pretty much abandoned when the Nike people moved in. The base hospital became battery HQ. The men moved into the abandoned officers homes. This site was closed in 1961. It was a Regular Army site manned originally by Battery D of the 9th Anti Aircraft Guided Missile Battalion which was replaced in 1958 by Battery D, 2nd Missile Battalion, 51 Artillery. The unit was equipped with the Nike Ajax Missile only.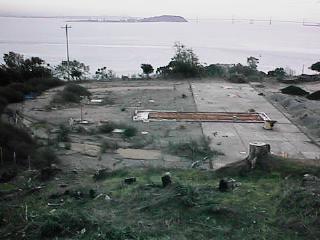 Missile Magazine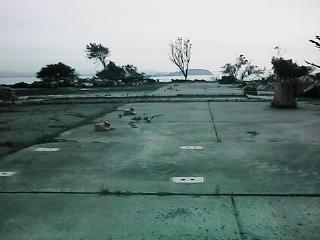 Launch Area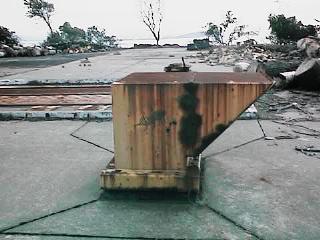 Air Exhaust for Magazine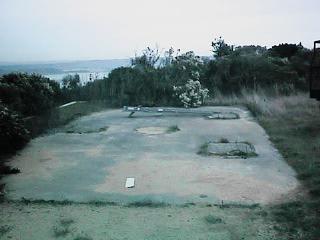 IFC Radar Pad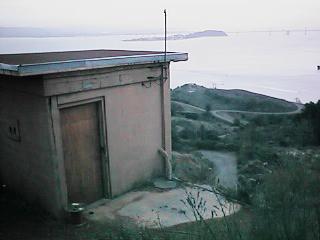 Only IFC Building Still Standing.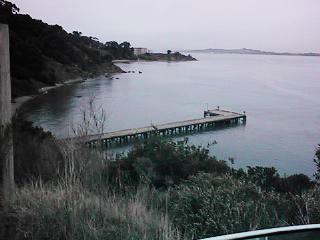 Army Dock.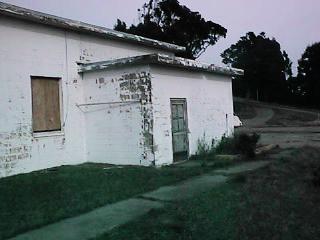 Assembly Building. Now in Coast Guard Area.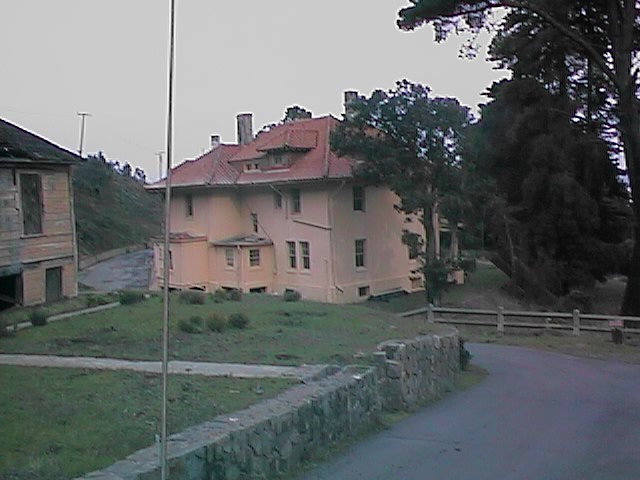 One of the Ft. McDowell Houses used to house the Nike troops.
Coordinates and aerial photo of the Launch Battery for this site can be found here.

Coordinates and aerial photo of the IFC site for this site can be found here.