Mill Valley Guard House - Description and Picture
Building 400, Gatehouse. This is a small wood frame structure. This gate house is no longer used and is vacant. This is a small guardhouse big enough for one airman on duty to check identification of visiting vehicles.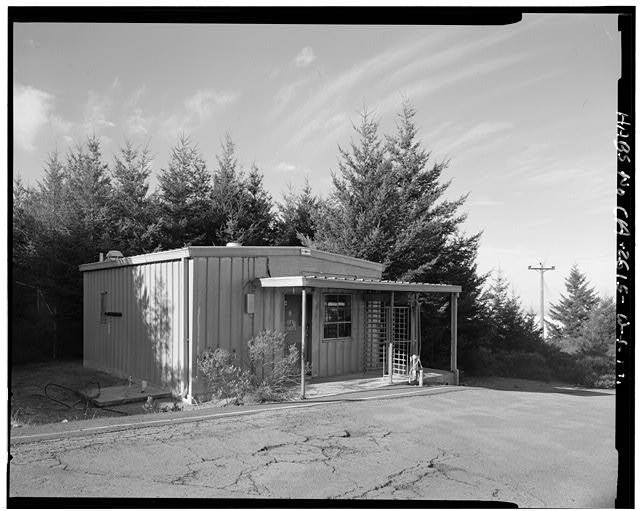 EXTERIOR VIEW OF METAL GUARD BUILDING AT THE RADAR DOMES, BUILDING 400, LOOKING WEST-SOUTHWEST.