Nike Missile Base SL-40 Hecker, Illinois - Photos Underground Storage Magazines
The underground storage magazines and launcher-loader assemblies are where Nike missiles were stored and kept ready for launching at the Nike Missile Base SL-40. These underground structures contained a room for storing the Nike missiles, an elevator to carry the missiles to the surface for firing. There were four launchers built on top of the underground magazines. These structures were built in 1958 from standardized drawings approved by the Corps of Engineers, which were designed by the firm of Seelye, Stevenson, Value and Knecht of New York City. Nike buildings were considered modified emergency buildings. Originally, there were to be pre-fabricated structures, but were rather unsightly and did not contribute to troop morale and, therefore, were changed to modified emergency design.
There are three underground magazines (missiles' storage area) of masonary construction. They each contain 5,998 square feet, and have concrete footings, floors, walls, and ceilings. The main room inside measures 62'6" x 68', with further extentions of 4' and 13' at the ends of the hydraulic elevator inside. The elevator measure 10' x 55'. The magazine is accessed by a steep set of stairs, which are accessed through a metal hatch. At the bottom of the stairs is another heavy metal door. Off the missile storage room is a hallway that leads to a small bunk room, and a launching room. These rooms are separated from the missile storage room by concrete walls. An emergency exit leads from the launch room to the outside.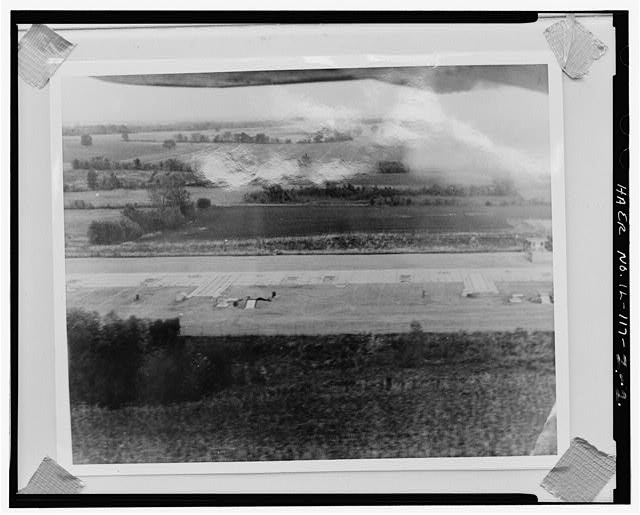 Photocopy, Underground storage magazines and launcher-loader assemblies complex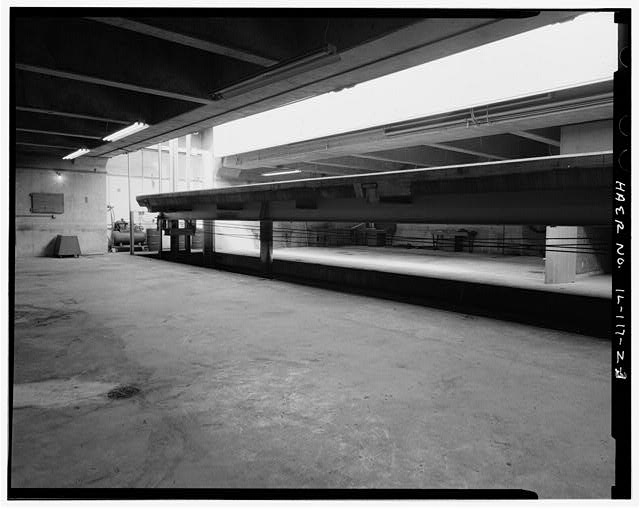 Magazine, Interior, with elevator half risen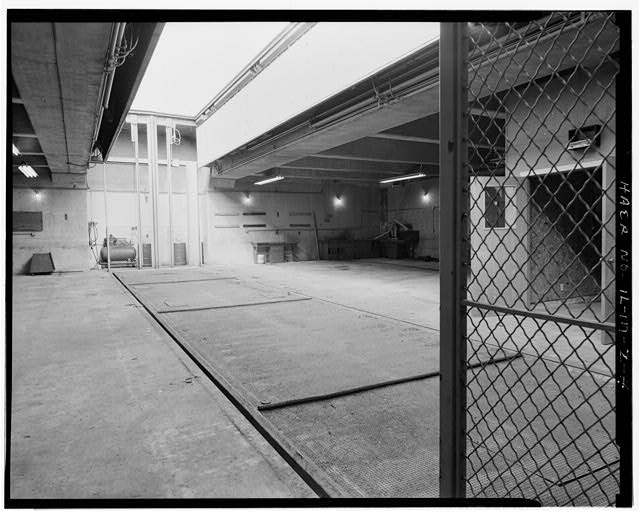 Magazine, Interior, with elevator down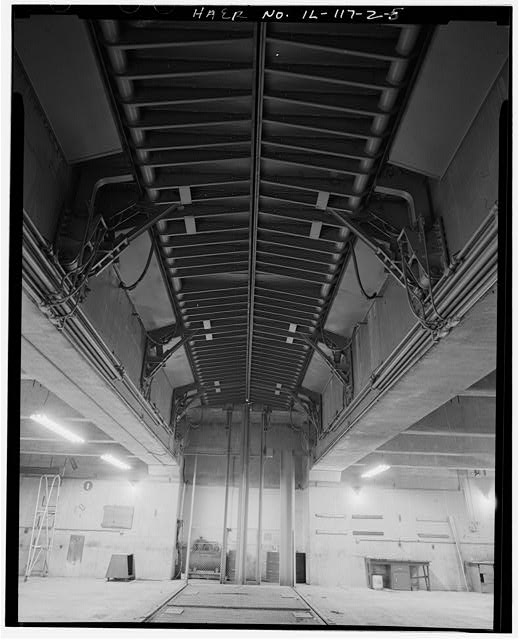 Magazine, Interior, with upper doors closed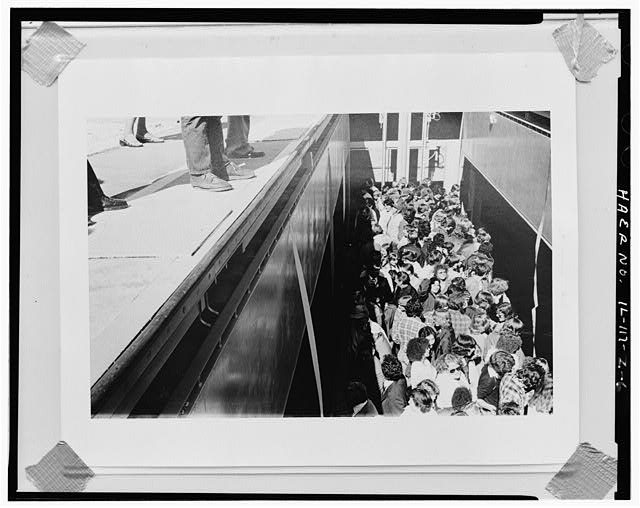 Photocopy, Interior of magazine looking from ground level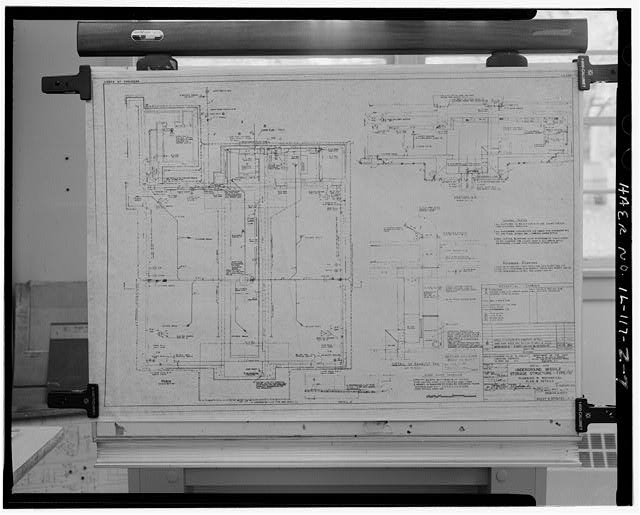 Photocopy, Plumbing and mechanical plan and details for underground storage magazines and launcher-loader assemblies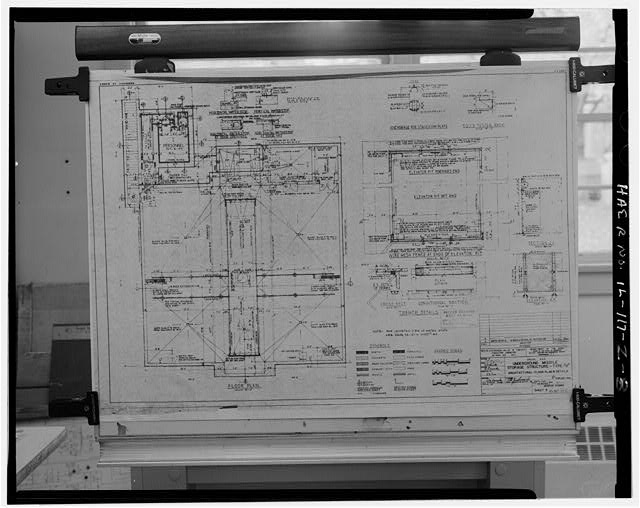 Photocopy, Architectural floor plan and detail drawing of underground storage magazines and launcher-loader assemblies
Photos - Site Layout & Water Treatment
Photos - Underground Storage Magazines
Photos - Mess Hall, Basketball Court, & Radar Pad
Photos - Sentry Control, Kennel, Bulletin Board, Acid Storage
Photos - Missile Test & Assembly and Warheading Buildings
Photos - Barracks
Photos - HIPAR Equipment Building, Storage Sheds
Photos - Generator Buildings
Photos - Ready Building
Photos - Administration Building
Information about this Nike Site