Test Area 1-115 Test Stand 1-4 Photos
Bldg. 8649, Test Stand 1-4. Bldg. 8649 is a small test stand situated on the edge of Leuhman Ridge, on the southern side of Test Area 1-115's upper driveway. The building is two stories, with one level above the driveway grade (CA-236-I-4). The grade slopes dramatically from the driveway, leaving the bottom level predominantly exposed. Poured concrete steps on the eastern side of the building lead from the driveway to a door at the lower level (CA-236-I-6). The building is of poured concrete construction and consists of a series of cube forms arranged in an L plan (CA-236-I-3, CA-236-I-5, CA-236-I-7). The walls are sheer from the flat roof to the grade, except on the southern facade, where the western half of the upper story projects over the lower story by approximately 2 feet (CA-236-I-1). This projecting bay has two rows of evenly spaced holes pierced through the wall that originally housed the piping conduits for the fuels and oxidizers. One row is located approximately 1.5 feet from the roofline, and the other is in the eave of the projecting bay. At the base of the bottom story, below the projecting bay, is another row of pipe holes (CA-236-I-2). Fenestration on the test stand is minimal and consists of five rectangular openings on the upper level of the eastern facade and a wide steel door on the lower level of the eastern facade, a steel top-hung sliding door on the northern facade, and a steel strap-hinged door on the western facade. On the northem and western facades, there are rust marks and bolt holes, indicating that features have been removed that originally served to mount the test vehicle to the stand. Overall, the test stand is in poor condition. Despite the removal of some features associated with loading the test vehicles, the stand retains sufficient integrity to convey its significance as an early liquid engine rocket test stand.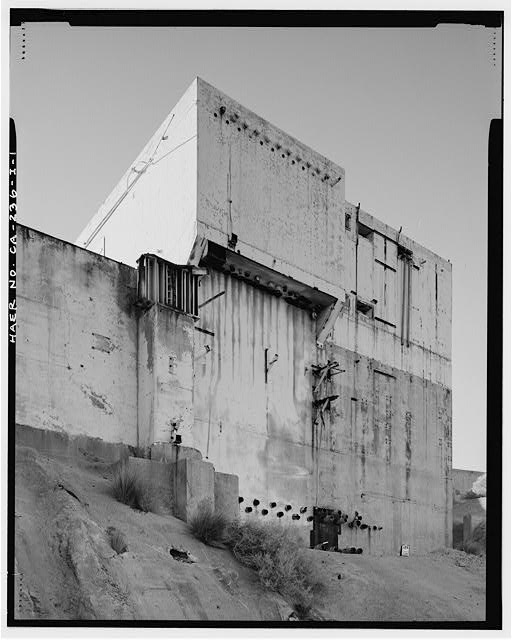 NORTH FRONT. Looking south from below.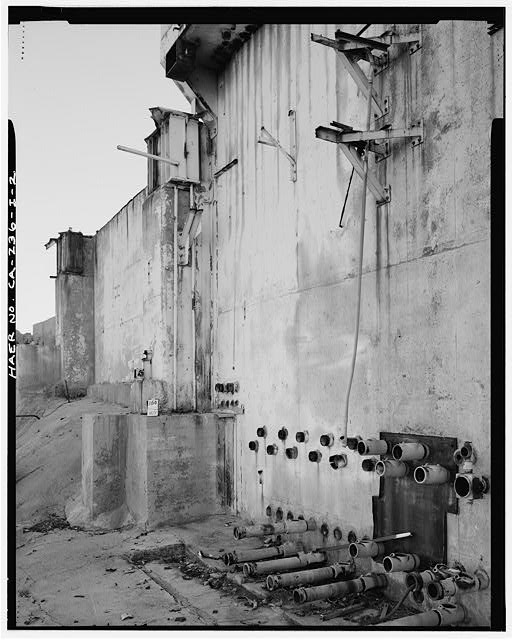 DETAIL, CONDUITS ALONG BASE OF NORTH FRONT. Looking east.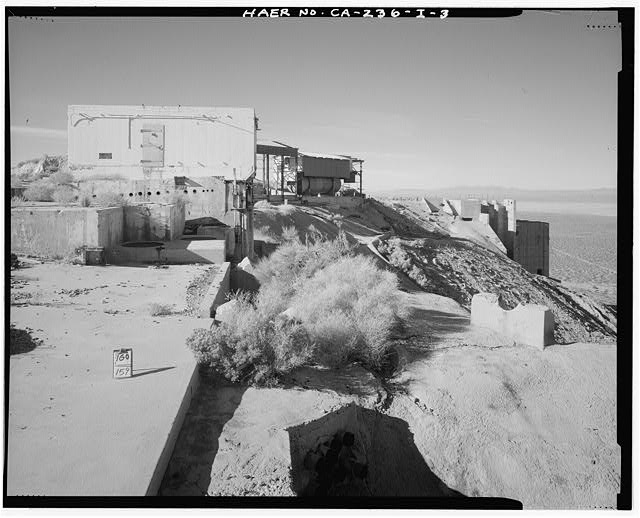 EAST SIDE, ALSO SHOWING COVERED TANKS AND TEST STAND 1-5 AT RIGHT.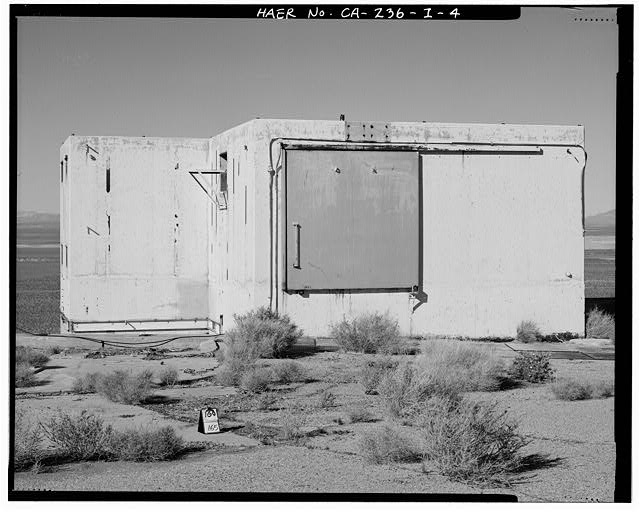 SOUTH REAR. View from upper driveway.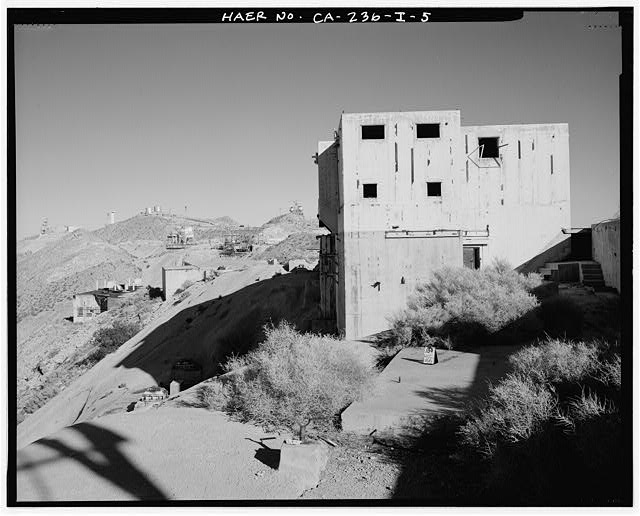 WEST SIDE, ALSO SHOWING INSTRUMENTATION AND CONTROL BUILDING (BLDG. 8668) IN MIDDLE DISTANCE AT LEFT, AND TEST AREAS 1-120 AND 1-125 BEYOND.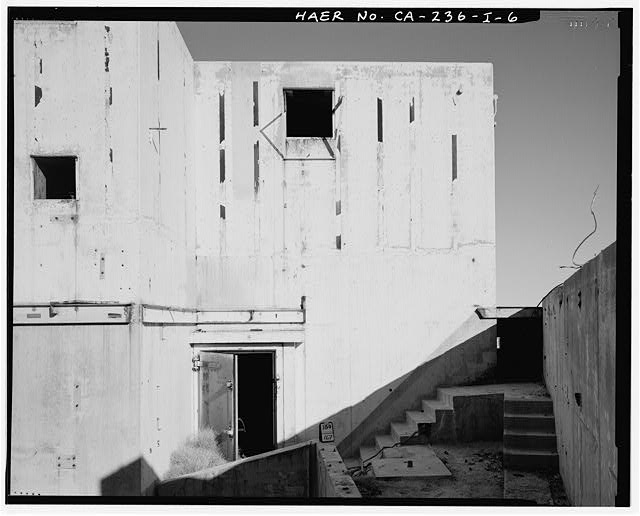 DETAIL, WEST SIDE, SOUTH BAY, SHOWING ENTRANCE TO INSTRUMENTATION ROOM.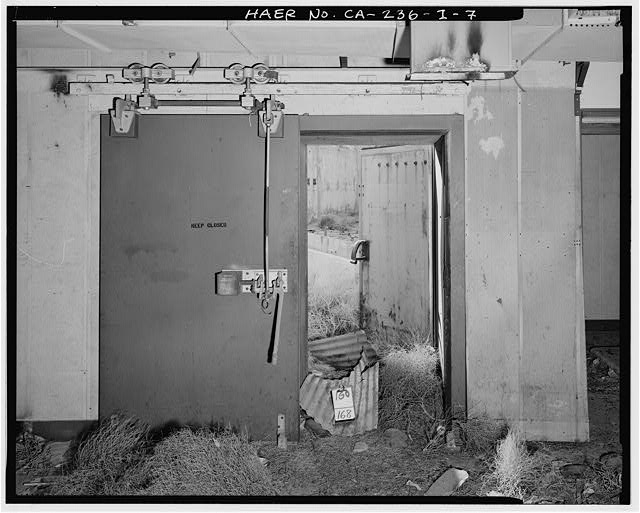 INTERIOR, STEEL BLAST DOORS, INSTRUMENTATION ROOM.