Test Area 1-120 Misc Photos
Edwards Air Force Base, Air Force Rocket Propulsion Laboratory, Flame Deflector Water System, Test Area 1-120, north end of Jupiter Boulevard, Boron vicinity, Kern County, CA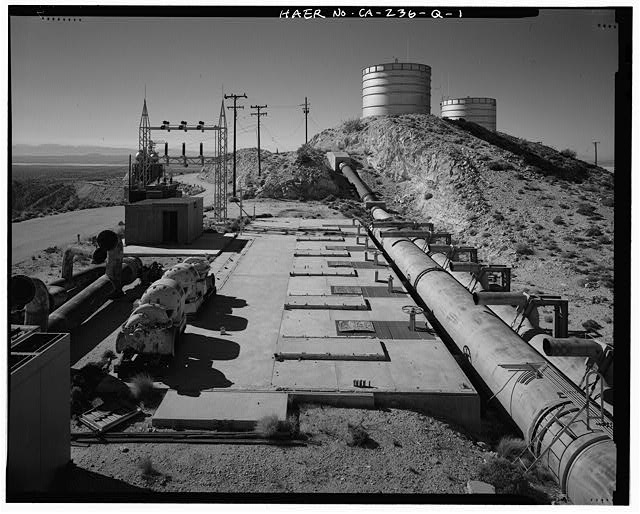 GENERAL VIEW OF PUMPHOUSE FOUNDATIONS, ALSO SHOWING THREE PUMPS STILL ON THE PAD, AND THE ELECTRICAL SUBSTATION IN LEFT MIDDLE DISTANCE.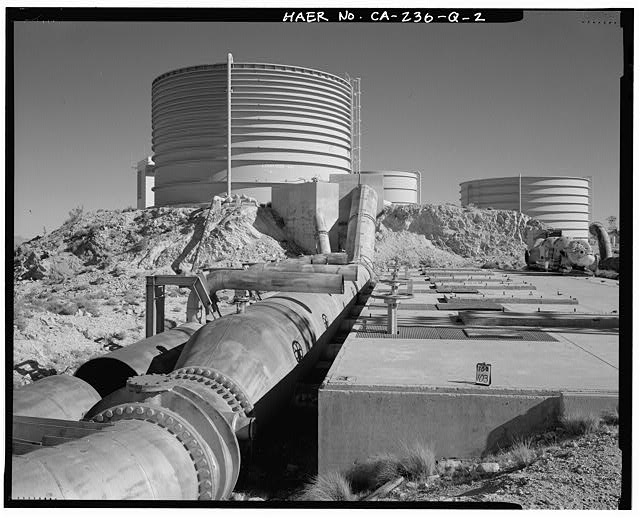 ONE MILLION GALLON WATER TANK, PUMP HEADER PIPE (AT LEFT), HEADER BYPASS PIPE (AT RIGHT), AND PUMPHOUSE FOUNDATIONS. Looking northeast.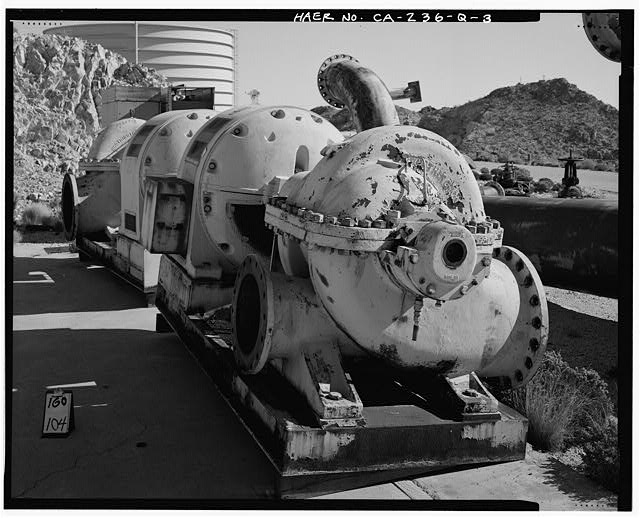 PUMP SETS NO. 5 AND NO. 4. Each pump set consists of a Worthington Pump and a General Electric motor.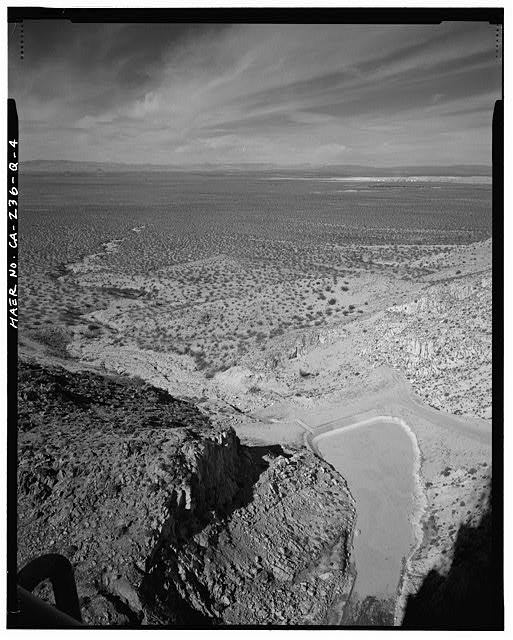 DELUGE AND WATER RECLAMATION BASIN BELOW TEST STAND 1-A. Looking north northwest.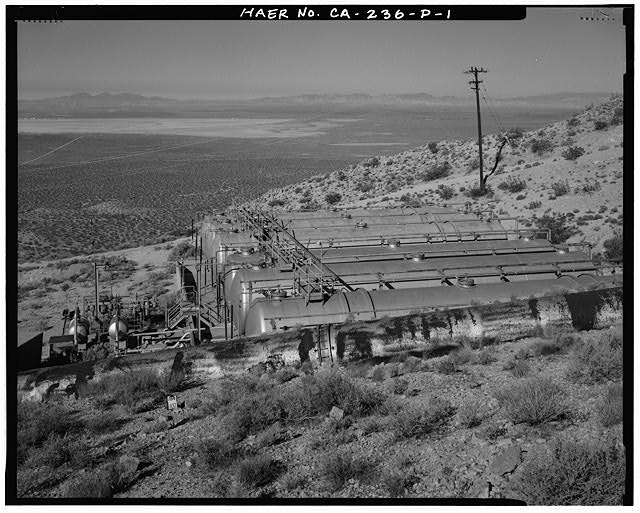 RP1 (KEROSENE) STORAGE TANKS ON HILLSIDE EAST OF TEST STAND 1-B. THIS TANK FARM SERVES BOTH TEST STANDS 1-A AND 1-B.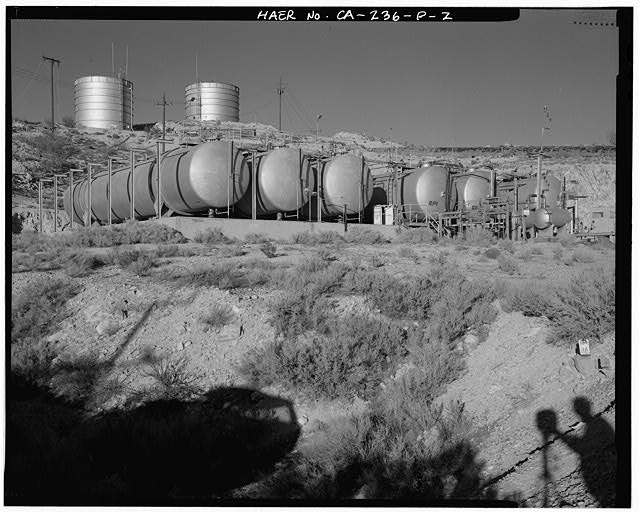 RP1 TANK FARM. Looking east.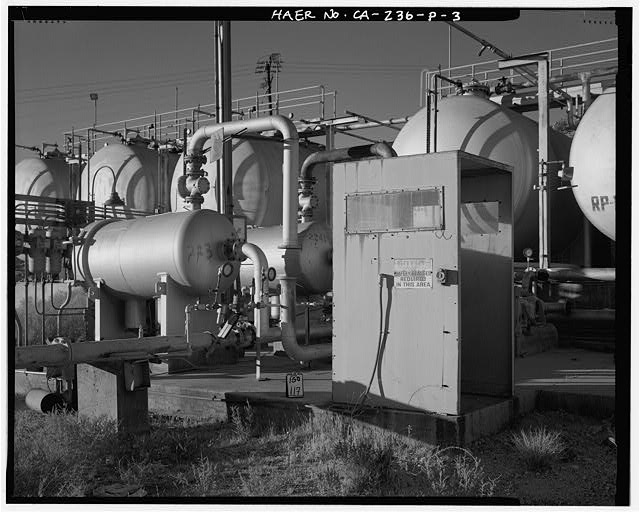 DETAIL, CONTROL BOOTH, RP1 TANK FARM.