Test Area 1-115 Electrical Substation
Bldg. 8680 is a poured concrete, one-story rectangular building with a small corrugated metal addition to the northern facade (CA-236-G-1, CA-236-G-2). The building has a flat, builtup roof with metal coping and eaves approximately 6 inches deep. The only fenestration consists of a steel entry door on the northern facade and four recessed openings with steel fixed louvers on the eastern facade.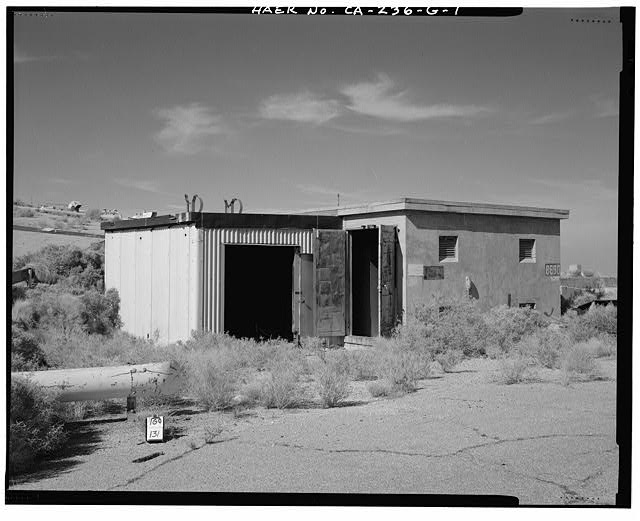 SOUTH FRONT AND EAST SIDE. January, 1998.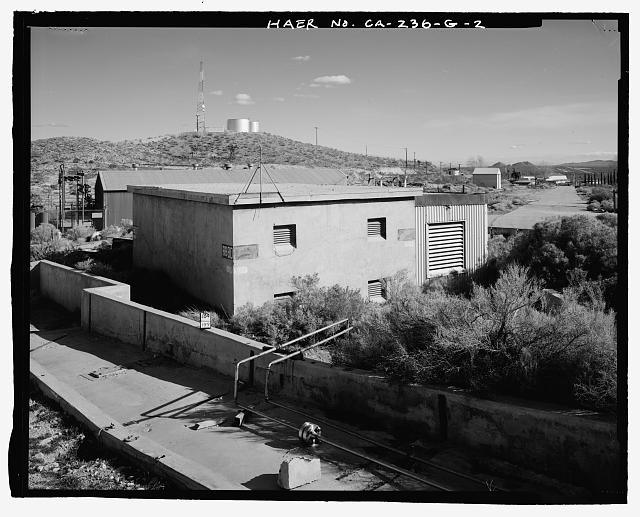 NORTH REAR AND WEST SIDE, Looking southeast down Saturn Boulevard. February, 1998.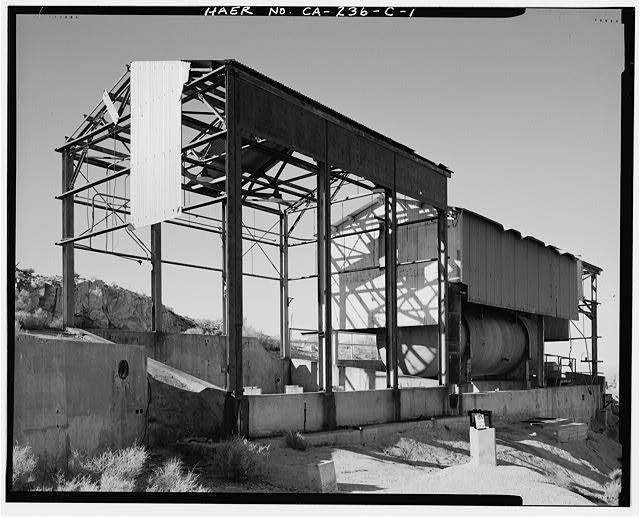 Fuel and Water Tank SOUTHEAST AND NORTHEAST SIDES. Looking west.