Test Area 1-115 Shop Building for Test Stand 1-5
Bldg. 8642 is one story in height and has a rectangular plan (CA-236-L-1 through CA-236-L-3). It has a steel frame structure set on a concrete pad. The overall dimensions of the building are 40 feet by 60 feet. The 12-foot-high walls and the medium slope gable roof are covered with corrugated metal. Fenestration includes a single, top-hung sliding door measuring 10 feet wide by 12 feet high on the gable end facing the test stand and another on the side facing the driveway. Steel frame and sash 12-light windows are arranged in ribbon rows 16 feet wide, with three rows on the long, doorless facade, two rows on the doorless gable end, two rows flanking the door on the driveway facade, and two pairs of 12-light windows flanking the door on the remaining gable end. The interior of the building includes a general work area and a row of four small rooms (CA-236-L-4 through CA-236-L-6). The work area is a large, open space with exposed steel frame rafters. The rooms are walled off in the 15 feet farthest from the test stand entry. This row of rooms serves as the lavatory, locker room, office, and tool crib. The building appears to be in fair condition attributable primarily to minor deterioration over time and lack of maintenance.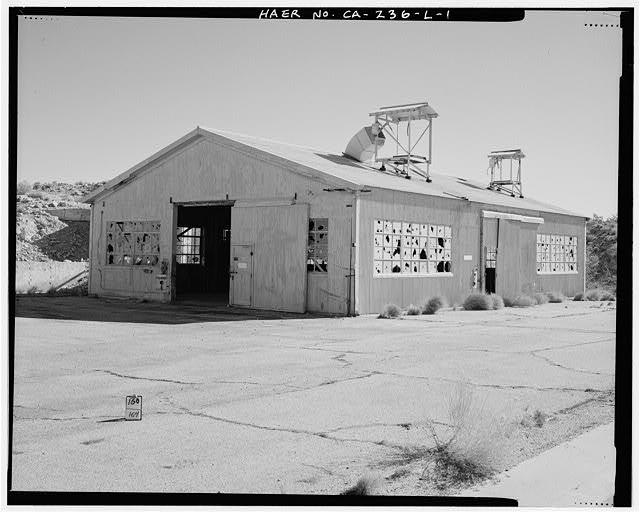 NORTH FRONT AND WEST SIDE.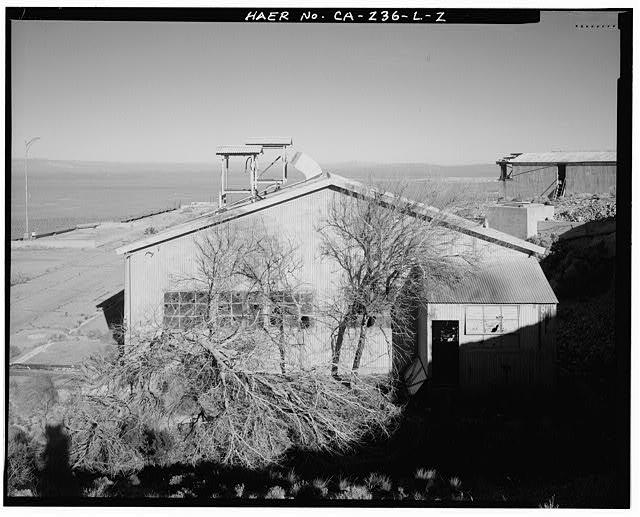 SOUTH REAR. TEST STAND 1-5 DECK AT LEFT; COVERED TANKS (BUILDING 8649) AT RIGHT.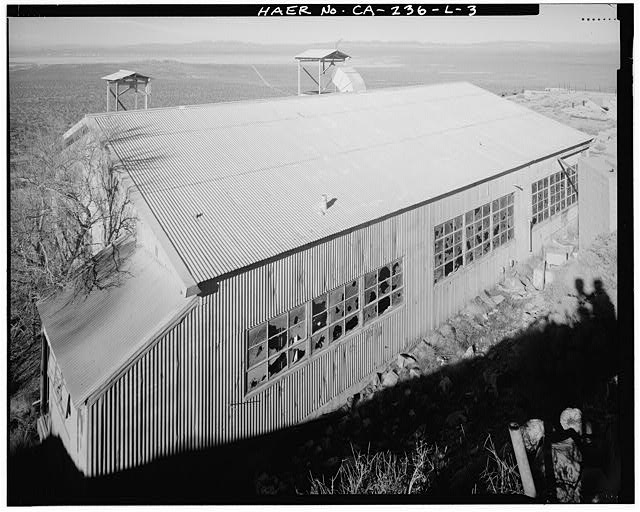 EAST SIDE. MAIN BASE IS VISIBLE ON FAR SHORE OF ROGERS DRY LAKE AT EXTREME UPPER LEFT.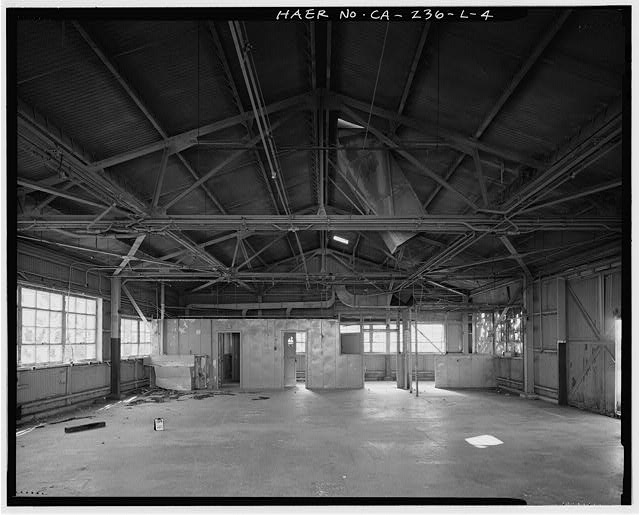 INTERIOR. EXIT HALL AND RESTROOM ARE AT LEFT; TOOL ROOM AT RIGHT. Looking south.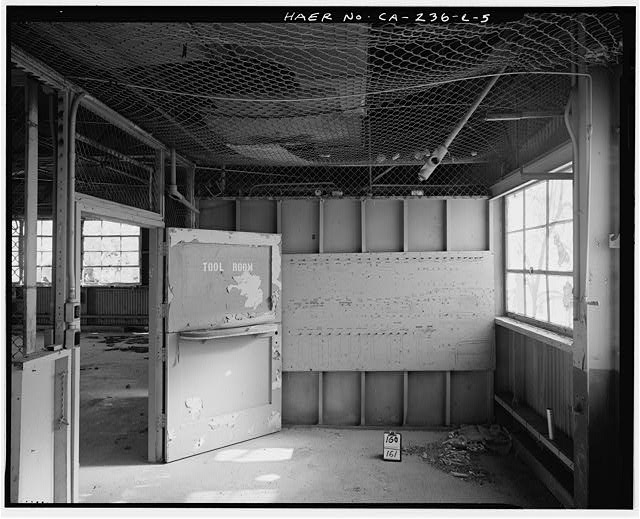 TOOL ROOM, NOTE TOOL OUTLINES ON BOARD. Looking east at tool board.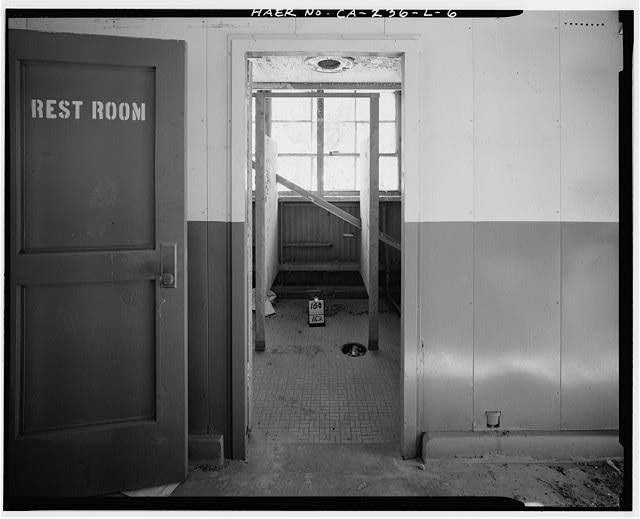 TILED REST ROOM. Looking east.